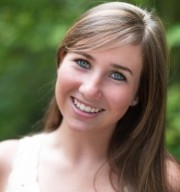 The Lauren Dunne Astley Memorial Fund's mission is to promote dynamic educational programs, particularly those in the areas of the development of healthy teen relationships, the arts, and community service.
1. Top priority – Work to develop and pass state legislation requiring education on healthy selves and healthy relationships at all grade levels in all public school districts throughout Massachusetts.
2. Focus on comprehensive training in schools (including students, staff, parents and community members)
a. Making a point of engaging boys and men who are often looking for a positive, practical way to address the problem of intimate partner violence; and involving and training sports coaches in the effort.
b. Training guidance counselors in every school on how to spot indicators associated with intimate partner violence and to provide appropriate interventions.
Mission in Action.  The focus of the Lauren Dunne Astley Memorial Fund has been on funding educational initiatives in the Boston area. Our promotion of healthy teen relationships also reflects themes of the arts and community service.
Actions
Fall 2013
Completed a series of interviews with CBS's "48 Hours" for a one-hour documentary on teen dating violence airing October 26, 2013
Continued meeting with MA legislators, and with the advice of pro bono lawyers at Mintz Levin, developed draft legislation enlarging the focus of mandated anti-bullying legislation to include education in healthy relationships and teen dating violence prevention
Malcolm spoke in Westford, MA at a forum co-sponsored by the nonprofit group The Live for Liv Foundation and the town's Coalition for Non-Violence. Video here and article here.
Walked to Break the Silence with Framingham Voices Against Violence and Melrose Coalition Against Violence
Talks at:

Waltham and Norwood High Schools on preventing teen dating violence, using the Center for Disease Control's campaign theme, Veto Violence, with the addition, It Takes More Courage to Care
Cambridge Family & Children's Services on teen dating violence prevention
Iowa Governor Terry Branstad's Bullying Prevention Summit in DesMoines
City of Cambridge conference on Creating Community Solutions
Bridgewater State University's Aggression Reduction Center
Summer 2013
Talked with MA Department of Elementary and Secondary Education regarding the status of education in healthy relationships and violence prevention and potential ways to strengthen instruction and program

Spoke at Boston Public Health Commission's Summit on Healthy Break Ups

Met with Sheriff Bellotti and staff to brainstorm program ideas for education in healthy relationships and prevention of teen dating violence
Met with Tom Scott, Director of the Massachusetts Association of School Superintendents to seek their perspective on strengthening education in healthy relationships and violence prevention
Interviewed re teen dating violence by three magazines: Scholastic Choices Magazine, Unitarian Universalist World Magazine, and Boston University alumni magazine
Took part in Jewish Family and Children's Service creation of a video montage to be circulated to media and designed to raise awareness of intimate partner violence 
Spring 2013
Continued work and meetings to develop our legislative approach
2nd annual Keep On Sparkling event celebrating the life of Lauren Dunne Astley. We are grateful to the planning committee and all who supported this wonderful event to benefit the Lauren Dunne Astley Foundation.
Testified at State House hearings in support of bills to mandate education in healthy relationships and violence prevention
Malcolm Astley appointed to board of Wayland/Sudbury/Lincoln Round Table on Domestic Violence
At Wheelock School of Social Work, attended presentation by a group of graduate students named BRAVE  whose work honors Lauren Dunne Astley. They developed a website and clearinghouse of information and resources related to intimate partner violence prevention. Malcolm provided interview now featured on their website, our website and available on YouTube.
Media appearances included:
"Katie," Katie Couric's show on Redemption featuring people who have turned something tragic into something teachable

Interview with WGBH-TV's "Greater Boston" hosted by Emily Rooney

Interview with Fox News Anchor Sorbani Banerjee
Attended all-day training workshop with David Adams, Director of Emerge, training center for at-risk batterers, on myths and realities regarding batterers
Curricular and Preventive Intervention Planning meeting with university scholars, legal advisors, legislative advisors, legislators, youth educators, school administrators, and others from Lauren Dunne Astley Memorial Fund at Mintz law firm
Took part in presentation for students and parents on understanding and preventing intimate partner violence at Reading Memorial High School
Met with Wayland Wellness Committee to finalize wellness survey to be used to identify priorities for future action
Met with Wayland Schools administrators to discuss health and wellness review and consider ways the schools may become a model system in relation to healthy relationship education and prevention of intimate partner violence
Working with CBS regarding inclusion of Lauren's story within a one hour documentary on teen dating violence and intimate partner violence
Presented Lauren's case as a means of understanding factors involved in break-up violence and men's violence against women to one of Associate Professor Emily Rothman's graduate school classes, Boston University School of Public Health
Collaborative meeting at Our Bodies, Our Selves with Jane Doe representatives including Craig Norberg-Bohm involved with engaging men in prevention of men's violence against women
Worked with students and staff at Lincoln-Sudbury High School in preparation for student-led educational activities in connection with presentation of The Yellow Dress
Planning meetings regarding Wayland Cares and new collaborative of all healthcare related organizations in Wayland
Observed group work with at-risk batterers
Met with Representatives Peisch and Conroy to brainstorm approaches to legislation to prevent intimate partner violence
Presentation of The Yellow Dress at Lincoln-Sudbury High School for Freshman, Seniors, and parents with accompanying student led instruction on understanding and preventing intimate partner violence
Winter 2013
Ongoing – Establishing collaborations with leading organizations to identify information on best practices and support for instituting Healthy Selves, Healthy Relationships programs in Massachusetts schools: Futures Without Violence, REACH, Second Step, BU School of Public Health, MA State Department of Public Health, Department of Sexual Assault Prevention, Governor's Council to Address Sexual and Domestic Violence, Jewish Family and Children's Services. Regular participation in the Sudbury-Wayland-Lincoln Domestic Violence Roundtable.
Interviewed by WBUR's Sacha Pfeiffer for "All Things Considered" regarding warning signs in intimate partner relationships
Provided funding for presentation of "The Yellow Dress," a play depicting the tragic course of an actual case of intimate partner violence, and follow-up discussion for students, staff and parents at Lincoln-Sudbury High School
Participated in workshop in Wayland on social media challenges in relationships
Held series of media interviews to build awareness of intimate partner violence and the need for instruction for young people in healthy relationships. Media outlets include ABC, CBS, NBC, NECN, Boston Channels 4, 5, 7, Fox News, Katie Couric Show, the Boston Globe, and the Christian Science Monitor. Facilitated by new communications team consisting of volunteers and pro bono law services (see "In the News" section).
Sponsored presentation of "You The Man," a performance (and follow-up panel discussion) emphasizing the male perspective and bystander engagement in appropriate interventions to prevent intimate partner violence. For 9th and 11th graders at Wayland High School as part of the wellness curriculum.
Attended conference "Raising Connected and Competent Boys: New Models of Strength and Resilience" – Jean Baker Miller Training Institute, the Wellesley Centers for Women at Wellesley College

Coordinating action with pro bono law services to document, on a state-by-state basis, existing expectations and requirements regarding instruction in healthy relationships, to be used as a basis for designing model legislation for Massachusetts

Initial exploratory and planning meeting with three state legislators regarding potential legislation to institute appropriate instruction in healthy selves, healthy and effective relationships, and violence prevention at all grade levels
Fall 2012
Participated in presentation of "The Yellow Dress," a play depicting the tragic course of an actual case of intimate partner violence, and follow-up discussion for students and parents at a local synagogue
Summer 2012
Held planning summit with leading experts in intimate partner violence consulting about priorities for maximum impact in prevention:
Casey Corcoran – Futures Without Violence – Start Strong – Boston Health Commission

Emily Rothman – BU School of Public Health consulting on teen violence

Roberta Rosenberg – Executive Director, The Second Step

Ruth Backman – Wayland Police Detective and Lincoln, Sudbury, Wayland Round Table on Domestic Violence

Laura Van Zandt – Executive Director, REACH Beyond Domestic Violence, has worked with Wayland High School and in other towns over the past decade
Set priorities with regard to promoting healthy relationships:
Top priority – Work toward development and passage of state legislation that would require 10 to 20 sessions per year on healthy selves and healthy relationships at all grade levels in all public school districts throughout Massachusetts

Focus on training in schools and including students, staff, parents and community members

Making a point of engaging boys and men who are often looking for a positive, practical way to address the problem of intimate partner violence; and involving and training coaches in the effort

Training guidance counselors in every school on how to spot indicators associated with intimate partner violence and providing appropriate interventions
Spring 2012
Awarded a grant to the Brookline Early Education Program enabling children who cannot afford the tuition to participate in programming where much of the focus is on social skills training

Took part in talk on seeking balance in relationships at Natick High School

Participated in presentation of "The Yellow Dress" and follow-up discussion at a Metrowest private school

Provided funding in support of a "Conversation on Compassion" at the Harvard School of Education where a new integrated developmental model was introduced by Dr. John LeCapitaine of the University of Wisconsin at River Falls. New model is focused on perspective taking, empathy, compassion and communicative reasoning. Attended by 70 professionals from institutions related to schools, public safety, mental health, social work and intimate partner violence prevention.

Lauren's parents visited Elon University, where Lauren was to attend college, and joined in activities to remember Lauren and to consider issues related to men's violence against women
Fall 2011
Keep On Sparkling, the 1st annual event celebrating the life of Lauren Dunne Astley was held at Sandy Burr Country Club, Wayland, MA
Participated in "Out of the Shadows: Reporting on Intimate Partner Violence," a conference sponsored by The Dart Center for Journalism and Trauma, Columbia University Graduate School of Journalism

Participated in "Preventing Dating Abuse and Promoting Healthy Relationships," a Walden Forum event on intimate partner violence at First Parish in Wayland, MA