Announcing Mini-Grant Funding for Projects in Effective Teen Relationships & Violence Prevention, the Arts, and Community Service
Following the success of the past eight years, The Lauren Dunne Astley Memorial Fund offers the 2021-22 Mini-Grants Program to fund small projects in three areas: Effective Teen Relationships & Violence Prevention, the Arts, and Community Service.
In Lauren's spirit and memory, grants of up to $2,000 are now available for individuals and groups with ideas for dynamic projects that support any part of the LDAMF mission. The application process particularly values new initiatives and projects that do not already rely on major backing from other sources. You can learn about last year's exceptional group of grant recipients here.
Interested parties are invited to complete an online application by January 31, 2022. The application form is online here
A Virtual Remembrance for Lauren Astley. This video was created to remember Lauren on her 28th birthday. Please join us in celebrating her memory.
New Video:
Announcing a new video featuring Lauren's friends, family and specialists thoughtfully discussing the meaning of her murder in our culture and patterns of gender abuse, as well as warning signs and prevention.
Watch Escaping Breakup and Relationship Violence, 9 minutes at https://youtu.be/tNGIvHaVGLU
Help the Movement Move! Learn about three toolsets for school systems and universities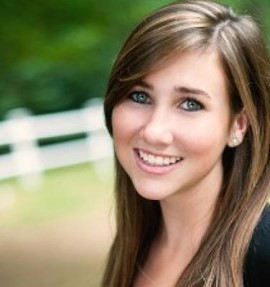 The Lauren Dunne Astley Memorial Fund is a non-profit charitable organization founded to honor the life of Lauren Dunne Astley, a beautiful, talented and beloved 18-year-old young woman who had just graduated from Wayland High School in Massachusetts, and planned to attend Elon University in North Carolina. Lauren was passionate about her friends and family, the arts and community service. She died on July 3, 2011 at the hands of her former boyfriend, a victim of the disturbing phenomenon of breakup violence.
More broadly, the grim arithmetic is that, in our life times at the current rate, approximately 100,000 women in the U.S. will lose their lives in similar ways to how Lauren lost hers. Countless more women will face damaging experiences of emotional, sexual and physical abuse.
We are proud to be part of an increasingly strong network of organizations involving women and men committed to reversing and preventing this violent pattern.
Our mission is to promote dynamic educational programs, particularly those in the areas of the development of healthy teen relationships, the arts, and community service.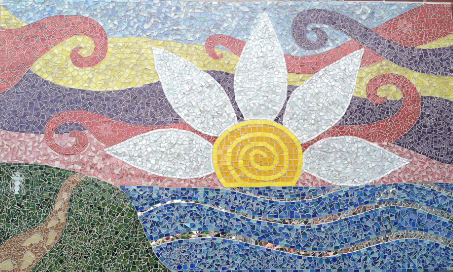 Wayland High School Mosaic Dedication

On June 16, 2012, Wayland High School unveiled a mosaic celebrating the life of Lauren Dunne Astley.  Details are available online here.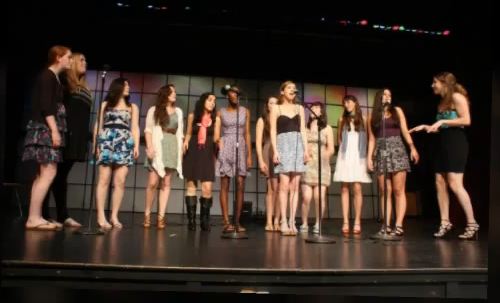 As a member of the Wayland High School a cappella group "The Muses," Lauren Astley sang the solo "Breathless" by The Corrs.  Click here to listen.