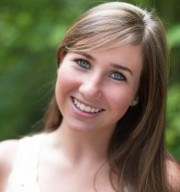 The Lauren Dunne Astley Memorial Fund's mission is to promote dynamic educational programs, particularly those in the areas of the development of healthy teen relationships, the arts, and community service.
Mission in Action.  The focus of the Lauren Dunne Astley Memorial Fund has been on funding educational initiatives in the Boston area. Breakup violence continues to be a priority with efforts directed at increased awareness and prevention education. Our promotion of healthy teen relationships also reflects themes of the arts and community service.
Actions
Fall 2015
On September 15, Mary and Malcolm joined state attorney general Maura Healey and New England Patriots owner Robert Kraft to announce a major new initiative to educate high school students about dating violence prevention. "Game Change: The Patriots Anti-Violence Partnership" aims to stop domestic violence and sexual assault by helping young people spot warning signs of unhealthy relationships.
Mary spoke at the Garden of Peace Memorial Walkway in Boston during their annual dedication of new names.
Mary has organized two teams of volunteers to work at Wayland's
Habitat for Humanity project on Sept 26, in Lauren's honor and in the spirit of her volunteer work after Hurricane Katrina.
Summer 2015
Malcolm worked for several days in August at Xaverian High School in Westwood with Chris Vasta, Assistant Principal, and Jennifer Bolton of Dove as they reflected with student leaders in an organizing group, Young Men 4 Change, on the causes of boys' and men's violence against girls and women and how they might work on prevention in their school community as well as the rest of our society. They are planning a comprehensive effort over the year involving student peer leaders in guiding community planning. Malcolm will speak in October as part of the campaign involving a wide variety of activities including tapping regular theology classes so that all students can reflect on the issues and develop effective action steps aimed at prevention.
Malcolm also began planning work on a campaign with Assistant Principal Andrew O'Brien of Central Catholic High School. Plans include Malcolm's speaking there in the fall where they are also working on a comprehensive effort at coping with the challenges involved in understanding preventing boys' and men's violence against girls and women and against each other.
Early in August, Malcolm received training as a facilitator for the viewing of and reflection on the movie, Escalation, depicting a powerful and realistic picture of a fictitious college abusive relationship. The film was developed through the One Love Foundation, and has had highly positive impact at over 300 colleges and 100 high schools across the country. Malcolm will be involved with others first locally in helping the film be used well in high school education campaigns on the understanding and prevention of boys and men's violence against girls and women and against each other.
In June, Malcolm joined forces with Think Peace, an organization and movement created by Denise Tavares, the mother of Andrew Tavares, killed in neighborhood violence. The evening event focused on steps toward peace was organized with the help of Sarah Mausner. Malcolm spoke about some of the core issues leading to violence, and remarks were also made by Bill Richard, father of Martin Richard who was killed at the Marathon bombing and father of Jane Richard who was injured, yet still did cartwheels that night to the delight of many.
Through much of the summer we worked with Associate Professor of Design Karen Roehr of the University of Massachusetts, Lowell. The result of a mini-grant funding her students' design and publication of visual materials to support campaigns in middle schools, high school, colleges and other organizations across the United States. To support campaigns they will soon be on sale for the cost of shipping through the website.
Malcolm worked with the Program Committee of the Sudbury-Wayland-Lincoln Domestic Violence Round Table this summer to follow up last December's forum focused on the question of how communities can take better steps to prevent violence. The program for the year will involve three special community presentations focused on priority steps that came out of the forum. The first presentation will involve a panel of experts discussing how to help youth cope with the "normal" challenging trauma of life, the better to develop resilience in the face of normal experiences with shame, loss, failure and rejection that we all need to support each other in learning to face. The following two programs will focus on engaging boys and men in prevention and helping students going to college to be prepared for the social challenges there.
In May, Malcolm spoke at a conference at Curry College on New Directions in Violence Prevention and took part in a panel there, all launched through Dr. Jennifer Balboni.
Spring 2015
On May 27th, Malcolm was teamed with Scarlett Lewis, mother of a first grade victim at the Newtown shootings, and they spoke as part of the Opening Ceremony of the conference at the State House hosted by the Social Emotional Learning Alliance for Massachusetts. Educators, clinicians, legislators, service providers and other governmental officials joined in a day of education regarding best practices to promote the development of the social emotional thinking and skills of young people in the interest of their proficiency in relationships, career and engaging and safe communities. Keynote speaker Tim Ryan, Representative from Ohio (D) noted: "But if you don't have the social-emotional skills to function in the world – self-control, resiliency, focus – you're not entirely free.

 

We have an obligation to help our young kids be as free as possible in this world by teaching them SEL skills."
Malcolm spoke to a wide variety of corrections educators and practitioners and other educators and clinicians at their conference on New Directions in Violence Prevention. He also took part in a first of its kind efforts in meeting in a Newton home through Second Step with a group of seniors and their parents from Gann Academy in Waltham.  Discussion was engaging and lively in the small group informal setting.
Also in May, Malcolm spoke to several hundred students at Swampscott High School where again peer leaders assisted with the program and planned follow up.
Mary Dunne and Malcolm Astley visited Elon University in late May where Lauren was remembered as part of the baccalaureate ceremony by Chaplain Fuller. She went on to inspire graduates to take on the challenging matter of boys' and men's violence against girls and women and to take action to reform our society in every way possible to prevent such violence and get at its roots.The Lauren Dunne Astley Memorial Fund board voted enthusiastically to support in Lauren's memory the establishment of an annual lecture or workshop at Elon to focus with students or faculty dynamically on current issues, research or practices related to gender issues and the matter of violence prevention, especially violence by boys' and men against girls and women and the related challenge of boys' and men's violence against each other.  Final details for the initiative are being worked out between Elon University and the board.
In April, Malcolm spoke to nearly 1,000 students and staff members at high schools in Medfield and Gloucester with the help of guidance counselors, English teachers, peer student leaders and with the involvement of school and central office administrators, a police chief and mayor. The impact stands to be strong with such coordinated efforts and messages.
In late March, Malcolm had the honor of introducing the Geiger Crisis Center White Ribbon Breakfast keynote speaker Dan Lebowitz, Northeastern's head of the Center for the Study of Sport in Society and home of the Mentors in Violence Prevention Program.

 

Lauren's memorial fund has sponsored training for a number of school teams in that program, and the program has been well received at Wayland High School and Lincoln-Sudbury Regional High School.
Winter 2014-15
Mary Dunne spoke to the board of directors of the Second Step which partners with adult and child survivors of domestic violence to enhance supportive community and identify pathways to physical and emotional healing, housing, and financial security.
Mary also spoke to two large assemblies at Newton North High School and will speak at Dana Hall in March.
In March Malcolm spoke in Dr. Emily Rothman's class at the BU School of Public Health. He also was one of the speakers at the annual White Ribbon Ceremony organized by Jane Doe, Inc. at the State House. He will also help open the second Courage to Care Conference involving about 250 students from 15 area high schools gathering at Lincoln-Sudbury High School on March 13.
In February, Malcolm spoke to several hundred students, educators and other professionals associated with schools and support agencies affiliated with the Jersey Battered Women's Service in Rockaway, New Jersey. Students went on to begin to design campaigns to prevent violence in their own schools.
Later in the month Malcolm spoke to students, parents and staff connected with student Mentors in Violence Prevention initiatives at three Cape Cod high schools in Barnstable, Falmouth and Dennis-Yarmouth and associated with Independence House's work on dating, break up and domestic violence prevention. The evening involved an art contest focused on violence prevention and also dance performed by students from A Lovely Studio.
In January, Malcolm spoke to about 600 students and staff at Tabor Academy in Marion, Massachusetts and met with students selected and trained to serve in an innovative peer counseling program which can serve as a model for other schools interested in improving access to support for all students and particularly around issues related to pain, confusion and risks arising around break-ups.
In October, Malcolm spoke at the Re-Entry Conference sponsored by the Norfolk County Sheriff Michael Bellotti and his staff.
The LDAMF board was involved in judging dating and break up violence prevention campaign materials creatively designed by students at the University of Massachusetts, Lowell, in Associate Professor Karen Roehr classes. Three sets of campaign materials were selected for publication.
Malcolm spoke to several hundred Melrose High School freshmen and seniors about the challenges of dating and breakup violence and approaches and skills for preventing them. He took part in the walk organized by the Melrose Alliance Against Violence. The community of Melrose has been in the forefront of efforts to build openness and awareness about these matters and preventive practices.Malcolm also spoke to students, parents and staff at Sharon High School under the auspices of HUGS, Help Us Get Safe, a community organization there focused on violence prevention.
Malcolm continued brainstorming and planning work with the Lincoln-Sudbury Mentors in Violence Prevention Program coordinated by Lori Hodin as they planned their second annual Courage to Care conference on March 13 for interested high school student and staff teams from Massachusetts.
Fall 2014
Joining in September with authors Randy Susan Myers and Marianne Leone when they launched their books respectively, Accidents of Marriage and Jessie: A Mother's Story, with themes of significant challenges within relationships at Newtonville Book Store.

 

Malcolm spoke about the challenges of dating and breakup violence.

 

The bookstore owners and authors kindly donated a portion of their book sales to the memorial fund in Lauren's memory.
Mary Dunne was the keynote speaker at the 16th Annual Teen Symposium by Hope's Door, held at Manhattanville College in Purchase, NY. More than 300 Westchester County teens participated in a diverse, educational day with various speakers and performances. The organization itself provides a vast array of services including a hotline, shelter, safety planning, counseling, support groups, legal referrals, teen dating abuse prevention and community education.
As part of a mini-grant funded by the Lauren Dunne Astley Memorial Fund, Malcolm Astley spoke at the University of Massachusetts, Lowell, to a graphic design class preparing to create a variety of public campaigns to raise awareness of and prevent dating and break up violence.  Foundation board members will form a jury to review the proposed campaigns and choose one for implementation, thanks to the work of Associate Professor Karen Roehr.
After a year of planning, on September 27, Lexington's Munroe Center for the Arts presented its program of mixed media of artistic presentations to a filled auditorium of over 340 interested and concerned citizens. The program was underwritten by the foundation and supported by several other organizations including Emerge and REACH. Break the Silence, was an Evening of Drama, Poetry, Dance and Music aimed at airing, addressing and preventing boys' and men's violence against girls and women.   The program was featured beforehand in a Globe West article and was featured on WBZ TV news that night.  Several towns inquired afterwards about the possibility of the show being reproduced in their locations.  Lex Media is producing a DVD of the event as a possible educational tool and the program was recorded also through foundation funding for the possible creation of a useful documentary.
On September 13, CBS 48 Hours rebroadcast Lauren's story through the documentary on dating and break-up violence entitled Love to Death. The program was also aired on the Discovery Channel.  The program may be viewed through the 48 Hours website.
Malcolm spoke at Casa Myrna's fundraiser at Sandy Burr Country Club along with Casa Myrna Director Stephanie Brown. Casa Myrna provides shelter and services to abuse victims in the Boston area.
We have taken initial steps to consult with a film production agency around the possibility of the development of a dynamic video portrayal of an inspiring explanation of just what factors contribute to create boys' and men's violence against girls and women and what we might do as a culture the better to address and prevent it. An advisory committee composed of noted scholars and practitioners is in formation, and funding sources are being pursued.
In July and August, Malcolm took part in planning meetings with the Program Committee of the Sudbury-Wayland-Lincoln Domestic Violence Round Table focused on developing community gatherings for 2014-15 on domestic violence and the comprehensive new law, the landscape of services available to address domestic and dating violence, brainstorming the ideal components of community response and prevention, and engaging boys and men in the prevention of boys' and men's violence against women. The first panel discussion, "Understanding the Landscape for Preventing and Addressing Domestic Violence" took place on October 14 with five panelists.  (see domesticviolenceroundtable.org)
Malcolm took part in three different week-long workshops at Boston University for high school students from around the world on Investigative Journalism on the topic of Teen Dating Violence. Students interviewed him after he gave a talk and used the material as part of their research leading to articles on the issues involved.
Malcolm worked with Wayland Youth and Family Services staff member Dossie Kahn to review what is in place to support students during the summer, especially seniors who are likely to be experiencing break-ups and are facing the challenges of transition from home. Announcements and flyers sent out to students informed them of available services and phone numbers.  These matters will continue to be reviewed in coming months for next year.
Summer 2014

We are thrilled to announce the establishment and funding of a new statewide initiative to pilot programs on effective relationships and violence prevention in 10 Massachusetts schools, grades 5 through 12. This groundbreaking measure was included in the state budget by the state legislature and signed by Governor Deval Patrick. This is a major milestone for Massachusetts, certainly a big step in the right direction.
Malcolm and Mary personally visited many state representatives and all state senators' offices to offer education on the problem of dating violence and urge support for the program. We see it as a vital step moving toward fulfilling one of our top priorities, appropriate instruction in effective relationships and violence prevention in all Massachusetts schools at all grade levels.
Highlighting this initiative in his formal remarks on the budget, State Senator Stephen M. Brewer, Chair of the Senate Committee on Ways and Means, observed that it was supported by nearly all members of the Senate. He also noted that that "when we sent the budget to the clerk yesterday, I made one call. I didn't make it to my constituents; I didn't make it to the press; I made it to Malcolm Astley. I had my staff track him down to let him know that…because of the terrible things that happened to their beautiful, only child, Lauren Astley, that $150,000 will be taken around to make sure that young people, when relationships break up, will have better coping mechanisms…so that their daughter would not have died in vain."
In addition, before ending the legislative session, the legislature passed a comprehensive landmark bill to address and prevent domestic violence through various sectors of our government (see https://malegislature.gov/Bills/188/Senate/S2334.) We are pleased to have been part of the network steadily gaining momentum to address these important and challenging matters regarding violence, and especially boys' and men's violence against girls and women, in our society.

Mary Dunne has joined the advisory board of REACH, a non-profit organization based in Waltham providing safety and support to survivors of abuse while engaging communities to promote healthy relationships and prevent domestic violence.
Malcolm's recent speaking engagements include addressing hundreds of students on Liberating Boys and Men from Violence: Looking Under the Anger. Appearances at the Rivers School in Weston, Andover High School, and Millbury High School. He also spoke at First Parish Unitarian Universalist church in Sherborn.
Malcolm participated in the Casa Myrna Breakfast at the Omni Parker House. Casa Myrna is a Boston-based nonprofit delivering solutions to end domestic and dating violence. He also participated in Jane Doe Inc. Men's Leadership lunch meeting.
Involved in collaborative meetings with The Munroe Center for the Arts, Lexington, MA, in planning for their evening arts presentation through drama, poetry, and dance at 7:30 on Saturday, September 27, Break the Silence for middle, high school, college, young adults, and their parents, teachers, and counselors.  

The performance will be 

on 

Saturday, September 27

, at 

7:30 pm

, at the Clarke Middle School Auditorium in Lexington.  Visit http://www.munroecenter.org/next-msn-performance.html for information on ticket reservations (

which are strongly encouraged).

Collaborative work with town agencies, Wayland Youth and Family Services and Wayland Cares on outreach for young people under stress during the summer and particularly high school seniors.
Mary and Malcolm were interviewed by Bella English of the Boston Globe for June 5 article.
Participated in television and radio interview programs with Jim Braude, Margery Eagen and Emily Rooney focused on dating and break up violence and education for prevention
Malcolm was interviewed by students in BU course on investigative journalism with a focus on teen dating violence.
Spring 2014
Mini-Grant Program
The Lauren Dunne Astley Memorial Fund launched its first-ever grant program to fund dynamic projects promoting the three arenas of its mission: Effective Teen Relationships & Violence Prevention, the Arts, and Community Service.  A total of 14 project proposals were awarded mini-grants:
The Courage to Care Healthy Relationship Summit – to raise awareness of relationship violence and to provide 200 student leaders from 15 high schools with information about healthy relationships and skills in intervening in potential violence
Development of a relationship violence performance program by The Munroe Center for the Arts in Lexington to be scheduled for the fall
Evaluation of Mentors in Violence Prevention and Analysis of Courage to Care – to research, measure and evaluate the effectiveness of the programs, pre- and post-participation
Know the Signs – to develop creative visual displays for a public service ad campaign by graphic design students at UMASS Lowell
Mentors in Violence Prevention training for Wayland High School staff
Performance of "The Yellow Dress" at Lincoln-Sudbury High School
Performance of "You the Man" at Waltham High School
Saying and Doing it with Classical Music – a community event by two Wayland High School students to introduce young children to classical music and crafts
Surviving in Numbers – to help teens at Newton North High School develop empowerment skills for interpersonal relationships
Technology upgrades for Wayland High School in support of the development of musical performers
Partial grants to:

Elemental Arts:  a day of creative exploration at Open Spirit in Framingham – experiential workshops in the visual, movement and creative arts
Girls' LEAP Summer Teen Mentor Program in Dorchester – to build leadership and effective relationships while preventing dating violence.
Golden Tones chorus musical outreach program – to help fund performances in diverse, new sites
Think Peace Event in memory of Andrew Tavares – Peace Project in Dorchester to address neighborhood violence
With the support of Mintz Law Firm and its ML Strategies, we formed a collaborative alliance with legislators in both the Massachusetts House and Senate to write, support and advance legislation aimed at supporting victims of relationship violence, in intervening with batterers, and in providing education to students in healthy relationships and violence prevention.  We are hopeful that practical results will emerge in the near future.

Brookline's Commission for Women named Mary Dunne as the Woman of the Year for her work teaching teens about dating violence.  Dunne, a preschool teacher in Brookline for 35 years, was honored at the commission's 22nd annual Women Who Inspire Us awards ceremony.
Mary spoke after performances of The Yellow Dress, funded by the Lauren Dunne Astley Memorial Fund, two times at Brookline High School and at Newton Country Day School.

Mary addressed the Massachusetts District Attorneys Association from the perspective of the families of victims involved in murder prosecutions.

Mary spoke at UMASS Boston to graduate students in a gender studies class on violence against women.

Co-sponsored The Courage to Care Healthy Relationship Summit.  Held at Lincoln-Sudbury High School on March 14 under the direction of Safe Schools coordinator Lori Hodin, some 200 student leaders from 15 Massachusetts high schools participated, as well as teaching staff and college volunteers from Northeastern University's Mentors in Violence Prevention program.  Welcome addresses were given by Massachusetts' First Lady Diane Patrick and Malcolm Astley.

Ongoing work with Wayland Cares, a newly-formed town service agency within Wayland Youth and Family Services, to consider collaborative steps to provide services addressing substance abuse and its underlying causes, providing support during especially challenging years of school transition (5th to 6th grades, 8th to 9th and 12th to college), and, preventing harm and violence.
Continuing work with the Sudbury-Wayland-Lincoln Domestic Violence Roundtable to consider collaborative steps to provide information and services addressing boys' and men's violence against girls and women and its underlying causes, and to prevent the related harm and loss.
Malcolm gave several talks, on liberating boys and men from violence, to students and staff at Merrimack College, Woburn High School and Newton South High School.
Winter 2013-2014
The Lauren Dunne Astley Memorial Fund launched its mini-grants program, inviting grant proposals up to $2,000 in support of projects aligned with the memorial fund's mission.

Malcolm provided the keynote speech at the Amanda Forum in Valparaiso, Indiana, in memory of Amanda Bach, a young woman whose life and murder had many parallels to Lauren's and many others that are part of these horrific patterns.  This three-day conference organized by the Caring Place focused on community leaders, community members, professionals in related fields, and youth in the area communities.

Sponsored and participated in presentation of "The Yellow Dress," a play depicting the tragic course of an actual case of intimate partner violence, and follow-up discussion for students and parents at a local synagogue where Lauren's mother, Mary Dunne, addressed the audience after the play.

Participated at the State House testimony in support of batterer intervention and other programs funded by the MA Dept. of Public Health. Besides Batterer Intervention, the other programs include Rape Crisis Centers, Prevention Programs, Refugee and Immigrant Assistance and GLBT services, all related to domestic violence and sexual assault assistance and prevention.

Spoke at Cambridge Family and Children's Services on Liberation from Violence: Looking Under the Anger.

Joined with John LeCapitaine retired Professor, the University of Wisconsin, River Falls, to speak with a working committee on compassion at Central Connecticut  State University on teen dating and break up violence and Dr. LeCapitaine's developmental model of compassion.  The committee's goals involve supporting connectedness and well-being for all children.

Malcolm spoke at Bridgewater State University with the encouragement of Elizabeth Englander of the Massachusetts Aggression Reduction Center.

Participated in the Anna Grace Conference, Love Wins, at the University of Hartford, in memory of Anna Grace who was one of the students murdered in Newtown, Connecticut.  The conference focused on self-regulation and supporting teachers to be self-regulated in support of themselves and their students.

Malcolm spoke at City of Cambridge Community Solutions on addressing and preventing men's violence against women.

Malcolm was the keynote speaker at Governor's Second Annual Conference on Bullying Prevention in Des Moines, Iowa.

Took part in Mentors in Violence Prevention training at the Center for the Study of Sport in Society at Northeastern University.

Participated in Think Peace dinner and fundraiser for youth jobs in memory of Andrew Tavares.
Fall 2013
CBS's show "48 Hours" aired "Loved to Death," an hour-long documentary focused on Lauren's story as well of that of so many young women, and the matters of teen dating and break up violence.  After airing on October 26, 2013, the documentary is available for viewing at: http://www.cbsnews.com/videos/loved-to-death/

Continued meeting with MA legislators, and with the advice of pro bono lawyers at Mintz Levin, developed draft legislation enlarging the focus of mandated anti-bullying legislation to include education in healthy relationships and teen dating violence prevention

Malcolm spoke in Westford, MA at a forum co-sponsored by the nonprofit group The Live for Liv Foundation and the town's Coalition for Non-Violence. Video here and article here.

Walked to Break the Silence with Framingham Voices Against Violence and Melrose Coalition Against Violence

Talks at:

Waltham and Norwood High Schools on preventing teen dating violence, using the Center for Disease Control's campaign theme, Veto Violence, with the addition, It Takes More Courage to Care
Cambridge Family & Children's Services on teen dating violence prevention
Iowa Governor Terry Branstad's Bullying Prevention Summit in DesMoines
City of Cambridge conference on Creating Community Solutions
Bridgewater State University's Aggression Reduction Center
Summer 2013
Talked with MA Department of Elementary and Secondary Education regarding the status of education in healthy relationships and violence prevention and potential ways to strengthen instruction and program

Spoke at Boston Public Health Commission's Summit on Healthy Break Ups

Met with Sheriff Bellotti and staff to brainstorm program ideas for education in healthy relationships and prevention of teen dating violence

Met with Tom Scott, Director of the Massachusetts Association of School Superintendents to seek their perspective on strengthening education in healthy relationships and violence prevention

Interviewed re teen dating violence by three magazines: Scholastic Choices Magazine, Unitarian Universalist World Magazine, and Boston University alumni magazine

Took part in Jewish Family and Children's Service creation of a video montage to be circulated to media and designed to raise awareness of intimate partner violence 
Spring 2013
Continued work and meetings to develop our legislative approach

2nd annual Keep On Sparkling event celebrating the life of Lauren Dunne Astley. We are grateful to the planning committee and all who supported this wonderful event to benefit the Lauren Dunne Astley Foundation.

Testified at State House hearings in support of bills to mandate education in healthy relationships and violence prevention

Malcolm Astley appointed to board of Wayland/Sudbury/Lincoln Round Table on Domestic Violence

At Wheelock School of Social Work, attended presentation by a group of graduate students named BRAVE  whose work honors Lauren Dunne Astley. They developed a website and clearinghouse of information and resources related to intimate partner violence prevention. Malcolm provided interview now featured on their website, our website and available on YouTube.

Media appearances included:

"Katie," Katie Couric's show on Redemption featuring people who have turned something tragic into something teachable

Interview with WGBH-TV's "Greater Boston" hosted by Emily Rooney

Interview with Fox News Anchor Sorbani Banerjee

Attended all-day training workshop with David Adams, Director of Emerge, training center for at-risk batterers, on myths and realities regarding batterers

Curricular and Preventive Intervention Planning meeting with university scholars, legal advisors, legislative advisors, legislators, youth educators, school administrators, and others from Lauren Dunne Astley Memorial Fund at Mintz law firm

Took part in presentation for students and parents on understanding and preventing intimate partner violence at Reading Memorial High School

Met with Wayland Wellness Committee to finalize wellness survey to be used to identify priorities for future action

Met with Wayland Schools administrators to discuss health and wellness review and consider ways the schools may become a model system in relation to healthy relationship education and prevention of intimate partner violence

Working with CBS regarding inclusion of Lauren's story within a one hour documentary on teen dating violence and intimate partner violence

Presented Lauren's case as a means of understanding factors involved in break-up violence and men's violence against women to one of Associate Professor Emily Rothman's graduate school classes, Boston University School of Public Health

Collaborative meeting at Our Bodies, Our Selves with Jane Doe representatives including Craig Norberg-Bohm involved with engaging men in prevention of men's violence against women

Worked with students and staff at Lincoln-Sudbury High School in preparation for student-led educational activities in connection with presentation of The Yellow Dress

Planning meetings regarding Wayland Cares and new collaborative of all healthcare related organizations in Wayland

Observed group work with at-risk batterers

Met with Representatives Peisch and Conroy to brainstorm approaches to legislation to prevent intimate partner violence

Presentation of The Yellow Dress at Lincoln-Sudbury High School for Freshman, Seniors, and parents with accompanying student led instruction on understanding and preventing intimate partner violence
Winter 2012-2013
Ongoing – Establishing collaborations with leading organizations to identify information on best practices and support for instituting Healthy Selves, Healthy Relationships programs in Massachusetts schools: Futures Without Violence, REACH, Second Step, BU School of Public Health, MA State Department of Public Health, Department of Sexual Assault Prevention, Governor's Council to Address Sexual and Domestic Violence, Jewish Family and Children's Services. Regular participation in the Sudbury-Wayland-Lincoln Domestic Violence Roundtable.
Interviewed by WBUR's Sacha Pfeiffer for "All Things Considered" regarding warning signs in intimate partner relationships

Provided funding for presentation of "The Yellow Dress," a play depicting the tragic course of an actual case of intimate partner violence, and follow-up discussion for students, staff and parents at Lincoln-Sudbury High School

Participated in workshop in Wayland on social media challenges in relationships

Held series of media interviews to build awareness of intimate partner violence and the need for instruction for young people in healthy relationships. Media outlets include ABC, CBS, NBC, NECN, Boston Channels 4, 5, 7, Fox News, Katie Couric Show, the Boston Globe, and the Christian Science Monitor. Facilitated by new communications team consisting of volunteers and pro bono law services (see "In the News" section).

Sponsored presentation of "You The Man," a performance (and follow-up panel discussion) emphasizing the male perspective and bystander engagement in appropriate interventions to prevent intimate partner violence. For 9th and 11th graders at Wayland High School as part of the wellness curriculum.

Attended conference "Raising Connected and Competent Boys: New Models of Strength and Resilience" – Jean Baker Miller Training Institute, the Wellesley Centers for Women at Wellesley College

Coordinating action with pro bono law services to document, on a state-by-state basis, existing expectations and requirements regarding instruction in healthy relationships, to be used as a basis for designing model legislation for Massachusetts

Initial exploratory and planning meeting with three state legislators regarding potential legislation to institute appropriate instruction in healthy selves, healthy and effective relationships, and violence prevention at all grade levels
Fall 2012
Participated in presentation of "The Yellow Dress," a play depicting the tragic course of an actual case of intimate partner violence, and follow-up discussion for students and parents at a local synagogue
Summer 2012
Held planning summit with leading experts in intimate partner violence consulting about priorities for maximum impact in prevention:

Casey Corcoran – Futures Without Violence – Start Strong – Boston Health Commission

Emily Rothman – BU School of Public Health consulting on teen violence

Roberta Rosenberg – Executive Director, The Second Step

Ruth Backman – Wayland Police Detective and Lincoln, Sudbury, Wayland Round Table on Domestic Violence

Laura Van Zandt – Executive Director, REACH Beyond Domestic Violence, has worked with Wayland High School and in other towns over the past decade

Set priorities with regard to promoting healthy relationships:

Top priority – Work toward development and passage of state legislation that would require 10 to 20 sessions per year on healthy selves and healthy relationships at all grade levels in all public school districts throughout Massachusetts

Focus on training in schools and including students, staff, parents and community members

Making a point of engaging boys and men who are often looking for a positive, practical way to address the problem of intimate partner violence; and involving and training coaches in the effort

Training guidance counselors in every school on how to spot indicators associated with intimate partner violence and providing appropriate interventions
Spring 2012
Awarded a grant to the Brookline Early Education Program enabling children who cannot afford the tuition to participate in programming where much of the focus is on social skills training

Took part in talk on seeking balance in relationships at Natick High School

Participated in presentation of "The Yellow Dress" and follow-up discussion at a Metrowest private school

Provided funding in support of a "Conversation on Compassion" at the Harvard School of Education where a new integrated developmental model was introduced by Dr. John LeCapitaine of the University of Wisconsin at River Falls. New model is focused on perspective taking, empathy, compassion and communicative reasoning. Attended by 70 professionals from institutions related to schools, public safety, mental health, social work and intimate partner violence prevention.

Lauren's parents visited Elon University, where Lauren was to attend college, and joined in activities to remember Lauren and to consider issues related to men's violence against women
Fall 2011
Keep On Sparkling, the 1st annual event celebrating the life of Lauren Dunne Astley was held at Sandy Burr Country Club, Wayland, MA

Participated in "Out of the Shadows: Reporting on Intimate Partner Violence," a conference sponsored by The Dart Center for Journalism and Trauma, Columbia University Graduate School of Journalism

Participated in "Preventing Dating Abuse and Promoting Healthy Relationships," a Walden Forum event on intimate partner violence at First Parish in Wayland, MA