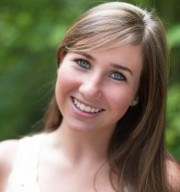 The Lauren Dunne Astley Memorial Fund's mission is to promote dynamic educational programs, particularly those in the areas of the development of healthy teen relationships, the arts, and community service.
Mission in Action.  The focus of the Lauren Dunne Astley Memorial Fund has been on funding educational initiatives in the Boston area. Breakup violence continues to be a priority with efforts directed at increased awareness and prevention education. Our promotion of healthy teen relationships also reflects themes of the arts and community service.
Lauren Dunne Astley Memorial Fund Announces 2017 Mini-Grant Recipients
The Lauren Dunne Astley Memorial Fund is pleased to announce the recipients of its fourth annual mini-grant program to fund dynamic projects promoting the three arenas of its mission: Effective Teen Relationships & Violence Prevention, the Arts, and Community Service.
In Lauren's spirit and memory, small grants have recently been awarded to individuals and groups with dynamic project ideas in the above areas.
A total of 11 project proposals were awarded mini-grants:
A video production project "Empowered Girl Leaders Building Healthy Relationships" for teen girls living in public housing, part of a 10-week workshop series developed by a collaboration of community-based organizations in Brookline.
Support for The Second Step's Youth and Prevention Programs working with youth survivors providing tools to change the directions of their lives.
A new program in Webster, MA for 30 high school students (trained in Mentors in Violence Prevention) to teach 8thgraders about healthy relationships.
Student outreach and a Peace Walk sponsored by The Lawrence High School Game Change Social Justice Club.
PRIDE Achievement program aimed at supporting at-risk 9th grade students at Metheun High School.
Co-sponsorship of an exciting, high-energy Collaborative String Performance by Barrage 8 including daytime clinics for Wayland and Weston students and an evening performance.
Bobby Mendes Peace Legacy Back-to-School BBQ bringing neighbors together to build community and to promote peace and forgiveness in Upham's Corner.
Girls' LEAP Summer Teen Mentor Program providing leadership training, empowerment and self-defense programs for at-risk teenage girls in Greater Boston.
Production of Opera del West, a fully-staged opera presented in the intimate setting of The Center for Arts in Natick.
In support of the creation of intergenerational connections through The Golden Tones' collaboration with area high school chorus singers.
Seed money for the training of student leaders as part of the Wake Forest University Leadership Summit on Sexual Misconduct Prevention and Education.
In the 5 years since Lauren's murder, the Lauren Dunne Astley Memorial Fund has undertaken ten important initiatives in promoting healthy youth relationships and preventing violence including:
Collaborating with CBS 48 Hours on production of the video Loved to Death focused on the murder of Lauren Dunne Astley and the issues of dating and break-up violence and violence prevention.
Speaking and collaborating at over 125 universities, schools, and corrections, police, religious, medical, civic, service and governmental organizations regarding approaches to promoting healthy relationships and violence prevention.
Partnering with the One Love Foundation to sponsor in Massachusetts their nationally-promoted Escalation Workshop targeting high school seniors and mature juniors. The workshop consists of a 40-minute film following the relationship of a young college couple from the earliest exciting stages as it escalates to a tragic end.  The film is followed by a 45-minute peer or adult facilitated discussion focused on helping students to understand the warning signs of abuse, while also gaining clearer understanding of healthy versus unhealthy relationships and skills for safe intervention and referral when necessary.  Training through the workshop is now in process for 15 Massachusetts high schools which we are financing with your help. We believe this film-based workshop is the most powerful tool yet to motivate and educate our high school students about relationship violence, and to empower them to help themselves and their friends.
Supporting Massachusetts state funding for 10 pilot school system programs in healthy relationships and violence prevention, grades 5-12.
Supporting the development and publishing through UMass Lowell of posters for healthy relationship and violence prevention campaigns for schools and other organizations. The posters are available through the website for only the cost of shipping.
Participating in deliberations and planning with the Governor's Council on Sexual Assault and Violence Prevention.
Developing and publishing of a classic comic book focused on healthy relationships and violence prevention, targeted at grades 6 through 12. Samples and ordering procedures will soon be available through the website.
Collaborating with the Attorney General's Game Change initiative in tandem with Robert Kraft and the Patriots Charitable Foundation, Northeastern University, and Jane Doe, Inc. Staff teams at 100 of the 350 public high schools in Massachusetts have been trained in Mentors in Violence Prevention program through Northeastern University and will in turn train student teams for school action and comprehensive and long term initiatives.
Establishing a lectureship supporting annual talks and workshops at Elon University, where Lauren Dunne Astley was to attend, on understanding and preventing violence.
Sponsorship of an annual mini-grant program supporting projects in all three areas of our mission: healthy relationships and violence prevention, the arts, and community service.
Actions for 2011-2016 are posted here.