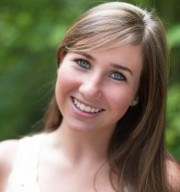 The Lauren Dunne Astley Memorial Fund's mission is to promote dynamic educational programs, particularly those in the areas of the development of healthy teen relationships, the arts, and community service.
Mission in Action.  The focus of the Lauren Dunne Astley Memorial Fund has been on funding educational initiatives in the Boston area. Breakup violence continues to be a priority with efforts directed at increased awareness and prevention education. Our promotion of healthy teen relationships also reflects themes of the arts and community service.
Key Events in 2019
There have been several exciting developments at the Massachusetts state level where Malcolm took part this summer in legislative discussions with several senators and representatives and members of the Attorney General's staff on possible best next steps in training for youth in healthy relationships and violence prevention. A related outcome was the increase in state spending on such training from roughly $150,000 for the past several years to $1,000,000 for the coming fiscal year through an initiative led by Senator Rebecca Rausch and colleagues, Senators Jamie Eldridge and Michael Barrett, and Representative Alice Peisch; and the Governor's Office through the leadership of Lieutenant Governor Polito and Executive Officer Kelly Dwyer who head up the Governor's Council to Address Sexual Assault and Domestic Violence.  Planning is underway for the best expenditure of that funding this year.
Malcolm had spent the year also in monthly meetings associated with the Governor's Council. A number of working groups analyzed specific challenge areas and developed recommendations for solutions.  Working group foci included matters such as housing, opioid use, the military, and police practices and training.   Malcolm also took part in the meetings of the Working Group on Education and Prevention, helping to design a skills outline for age groups pre-school through graduate school, the outline to serve as a template for design and coordination of educational programs in healthy relationships and violence prevention.
He was also asked to take part in the task force to design a state awareness campaign on matters related to healthy relationships and violence prevention, eventually entitled RESPECTfully, It starts with us

. It was funded for $500,000 to hold youth and adult focus groups on development of campaign ideas and materials. These were launched in May on a variety of social media platforms including Snapchat, Instagram and YouTube, in Bank of America kiosks, on electronic bulletin boards across the state and in other public sites such as Logan Airport and commuter train stations.  Printed materials were made available to school systems as well.  This was the first time in twenty years that such a campaign has been developed and launched.  Individual interactions with the electronic social media materials were significant in number.  Launching efforts for the campaign will continue well into the school year.  For more information visit

Mass.gov/respectfully

.

On March 7, the foundation was pleased to sponsor a "soft" launch to some 40 school staff members representing about 20 institutions of a new program tool to promote healthy relationships and violence prevention, the Loved to Death Workshop

. Modeled on One Love's

Escalation Workshop

, it was collaboratively developed with the leadership of Lori Hodin of Lincoln-Sudbury Regional High School, and Jessica Teperow and Molly Pistrang of REACH, a domestic violence agency in Waltham. Combined with the

Escalation Workshop

, collaboratively promoted with the One Love Foundation and the classic comic,

Neela and Chris, Broken Love

, the Lauren Dunne Astley Foundation is now pleased to make available three tools for the promotion of healthy relationships and violence prevention.  More information about these tools for colleges and schools is available under the Resources Tab on the foundation website home page www.LaurenDunneAstleyMemorialFund.org.

In April, Lauren's parents, Mary Dunne and Malcolm Astley, were pleased to be part of the audience at the opening of Danielle Barrett's play in New York City The Five Stages

. Danielle, a 2010 graduate of Wayland High School

,

wrote and produced the play, inspired by Lauren's story, which depicts a friend of a victim killed in an intimate relationship and her successes in overcoming the challenges in moving through the stages of grief.  She arrives finally at needed effective acceptance of loss and attains the drive to continue her on life, even while continuing mourning and considering justice for her friend.  The play was recorded, and it is hoped will become part of another teaching unit relating to healthy relationships focused on breakups and the needed skills for coping with them and helping others involved in breakups so as to face pain and confusion effectively and avoid moving toward anger and violence.
This year's speaking engagements at area schools, colleges and other organizations included:
The University of Connecticut through an event organized by sorority Alpha Chi Omega.
Lincoln-Sudbury Regional High School to students being trained as Mentors in Violence Prevention on the importance of being an upstander, and challenging toxic and constraining cultural traps and gender norms that can lead to unhealthy relationships.
For 10th graders at Lincoln-Sudbury Regional High School, a talk introducing their program with the Mentors in Violence Prevention Club which focused on healthy relationships and violence prevention and learning from the CBS video from 48 Hours, Loved to Death, about Lauren Dunne Astley and break up violence and its prevention.
With Claire Giampetroni from the One Love Foundation Malcolm repeated their yearly collaborative presentation to seniors at Newton Country Day and Belmont Hill schools.
Participated in a panel in Melrose with Rebecca Mooney, organized by Senator Jason Lewis and including Mark Bergeron-Naper of the Department of Public Health and Kelly Dwyer of the Governor's Council to Address Sexual Assault and Domestic Violence.
A talk at Wakefield Memorial High School to the seniors there on the topic of healthy relationships and violence prevention. Members of the Mentors in Violence Prevention Club there helped sponsor the event.
Participated in Gloucester High School's mentors in violence prevention program on healthy relationships and dating and breakup violence prevention, joining in the program with survivor Ashley Bendiksen.
A talk at Lexington High School sponsored by Students Against Destructive Decisions and a few days later to an audience of mainly parents attending the town of Lexington's Parent Academy.
Malcolm spoke at Boston University at Max Weinreb's course on families and violence. In addition to his talk, he introduced the Loved to Death Workshop

to the class members. 

A return appearance at Lincoln-Sudbury Regional high School to introduce seniors to their Mentors in Violence Prevention led Escalation Workshop.
Joining with co-board member Cathy Milton at the Human Relations Service board meeting, Malcolm and she spoke on the topic of mental health and violence prevention work and discussed their perspective in brief on the positive work done by Tony Porter through the A Call to Men Conference in which they had participated.
Malcolm was asked to speak to the pro bono meeting at law firm Mintz Levin along with other clients the firm supports. He spoke about the foundation's activities, the underlying problems contributing to relationship violence, and some of the means to address them.
Specific actions for 2011-2018 are posted here.