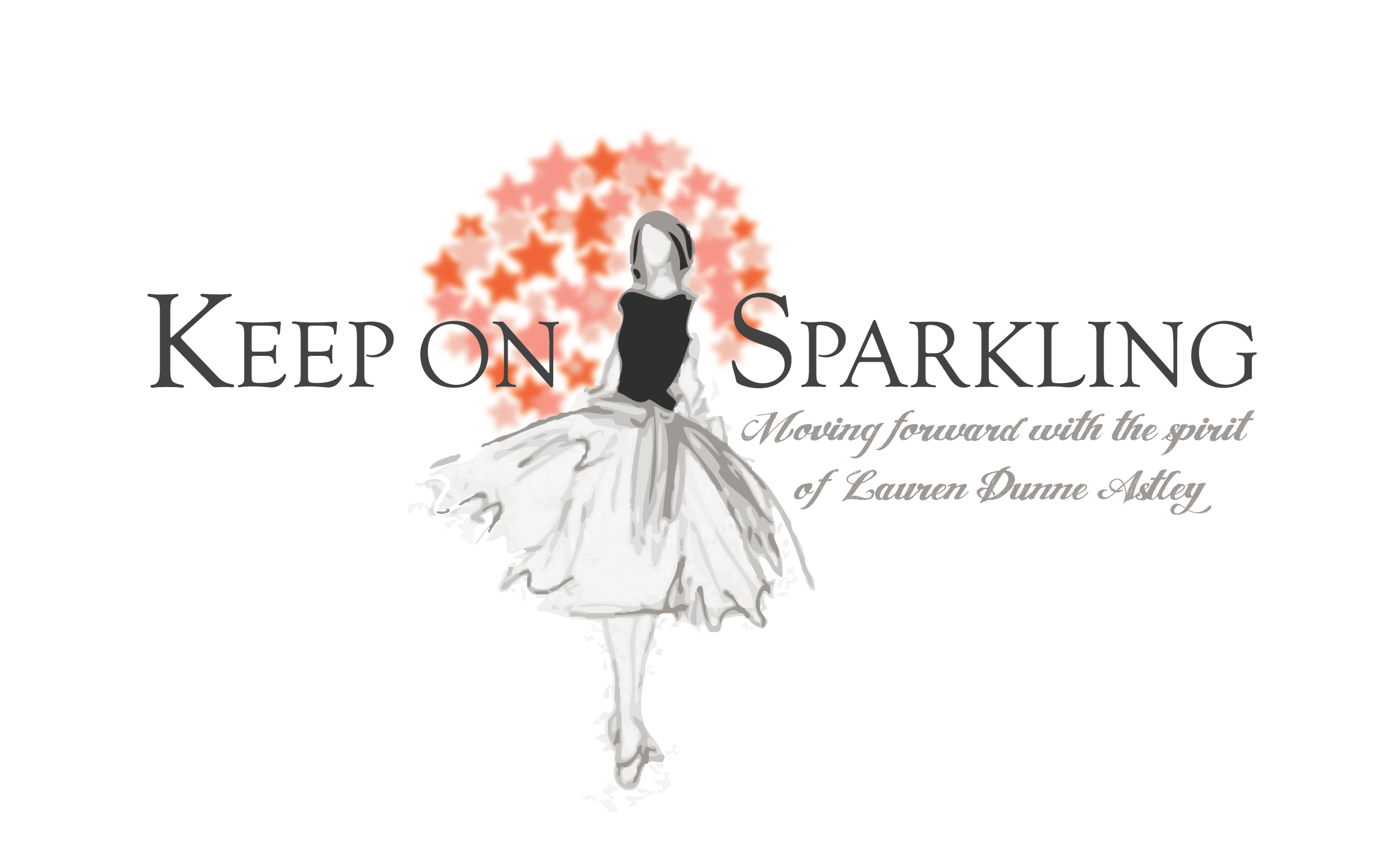 Auction Items
Enjoy a Waterville Valley, N.H. Week long Getaway
Forest Rim Condominium, right behind the Waterville Sports Center and a 5 minute walk to the Town Center. Enjoy a completely furnished Condominium including fully equipped kitchen. Two bedrooms, loft with vaulted ceiling, two full baths, Jacuzzi, fireplace, and laundry. Enjoy mountain views from upper floor, deck with gas grill, ski storage and prep room.
2 Tickets for the Boston Bruins, Game 17 vs. Florida, 12.8.11.
2 Loge Level Seats to see the Stanley Cup Champions versus Florida on Thursday, December 8th, 2011 at 7:00PM, TD Garden.
Jingle Ball Tickets for Two
KISS 108 FM Jingle Ball Concert: featuring Pitbull, Kelly Clarkson, LMFAO, Joe Jonas, Demi Lovato & Cobra Startship. Thursday, December 8th, 2011 at 7:00 pm at the Tsongas Arena, Lowell, MA.
Fire Chief for a day
Have you ever longed to ride a big, red fire truck? Now you have the opportunity to make that dream come true! Ride alongside Fire Chief Loomer aboard a Fire Services apparatus throughout your neighborhood, along with a private tour of the Fire Station, sit behind the Chief's desk and a chance to meet the crew of the Fire Department."
Snow day Soup Basket
A Basket full of all you will need to make a meal for friends and relatives. Complete with Hand Hammered Cooper Ruffino 5.5 QT Casserole, with 4 bowls, ladle, mulling spices and soup cookbook.
An Evening of Wine Tasting and Worldly Tapas for 6
Don't miss the unique opportunity to host your own private wine and food pairing! This special evening brings together wine professional, Marisa Sebastianelli, with It's About Thyme, LLC personal chef, Larissa Markarian. Enjoy a selection of internationally inspired plates prepared by a professional and matched with a selection of wines from Folio Fine Wine Partners. The wines will be selected specifically to compliment Chef Larissa's Tapas dishes. Marisa will lead you and your guests through the tasting, discussing the different wines and the reasons why they were selected to accompany each dish. As all dishes will be prepared in your home on the day of the event, please afford 2-3 hours for advance preparation. This evening is designed for 6 people, fewer if you choose.
Free Round of Golf for 4 at Sandy Burr and Patron Tequila Golf Gear
Enjoy a month of Free Tee Times at Sandy Burr Country Club in Wayland. While you are golfing you can show off your new gear from Patron Tequila, including a black Vaporlite Ogio Golf Bag, a pack of 12 Titleist Pro-V1 Golf Balls, a Men's Extra Large Green Nike Dri-Fit Golf Shirt, and a white Patron Tequila Golf Hat. For your post game cocktails, we have included a mini cocktail shaker and a sampler pack of Patron Tequilas including their Silver, Reposado and Anejo Tequilas.
Overnight Stay at Hotel Indigo & Dinner at BOKX 109 American Prime
One night stay at Hotel Indigo – a sophisticated oasis where a deep sense of renewal exists, and each stay is unique and inspiring. A peaceful Newton hotel respite, Escape to relaxing eco-friendly accommodations that offer an inviting change of pace from the downtown Boston scene. Included in your stay is dinner at BOKX 109 American Prime. Chef Jarrod Moiles takes the most local farm to table ingredients and choicest selection of all natural meats and fish and celebrate quality recipes that will leave you satisfied, healthy and eager to return.
Ride in a Police car
The Police Chief, Robert Irving himself will pick up your child and 3 friends and take them to school in a REAL Police Car, it's sure be a memorable experience.
Mackenzie-Childs Set
Individuality is the evidence of the artisan's hand; it is what makes each piece a one-of-a kind work of beauty and grace. Stains and glazes are painted on by hand, not by machine. MacKenzie-Childs designs are alive with individuality. This set includes 3 tall canisters, 10 assorted dinner plates & milk and sugar set
2 week free camp session
During this 2 week session girls will enjoy a delightful summer filled with fun activities at Camp Nellie Huckins. They will have the time of their life swimming, perfecting their archery skills doing arts and crafts and swimming during their stay at summer camp.
The Boston Celtics Fan Package

This Boston Celtics Fan Package includes 2 Loge Level tickets to a Boston Celtics regular season game during the 2011-2012 season, as well as a framed and autographed picture of Doc Rivers. Watch the game in true Celtics style with your new Vineyard Vines Celtics Tie. You can carry home your fan package in a special Celtics Tote Bag from Vineyard Vines.
KISS 108 – Matty in the Morning – Private station tour
A behind the scenes tour for you and 4 guests to see the morning show offices, production and newsroom studio. The unique experience of witnessing how the biggest morning show in Boston operates!
Dinner Party for 6 in your home with Chef Ben Elliott
Invite over some friends and be prepared for one of the best meals of your life! This dinner party for 6 will truly be a night to remember. Chef Ben Elliott will prepare a four course meal in your home, complete with wines to complement each course. Ben blends classical French training with his passion for seasonal, New England cooking. Approachable, elegant, and of course delicious, Ben's menus are comprised of home-grown, locally-procured, and artisanal ingredients. Ben T. Elliott has spent the past 18 years honing his culinary skills in some of the country's most celebrated kitchens. From Locke-Ober, Hi-Rise Bakery, and The Catered Affair in Boston, to La Folie and the Fifth Floor under Chef Laurant Gras in San Francisco.
One year Family Membership at the Wayland Community Pool
12 Month Annual – Family Membership at the Wayland Community Pool. The Wayland Community Pool consists of a 10 lane, 25 yard lap pool and features two diving boards.
Bruins Night Out
Enjoy 2 Loge Level Seats to see the Stanley Cup Champions versus Montreal on Monday, December 19th, 2011 at 7:00PM, TD Garden. Then head over to the Residence Inn by Marriott Boston Harbor on Tudor Wharf in charming Charlestown, MA for an Overnight stay with breakfast for 2. Our all-suite hotel is conveniently located within walking distance of downtown Boston, Boston Harbor and TD Garden.
One Year Membership to Gold's Gym
One Year Membership to Gold's Gym in either Natick, Ashland, or Millis. At Gold's Gym you'll find all of the latest cardio and strength training equipment along with a dynamic group exercise program that includes classes like yoga, group cycling, mixed martial arts, muscle endurance training and Pilates. Most importantly, you'll find an energetic, supportive environment full of all kinds of people who are committed to achieving their goals.
Martha's Vineyard Getaway Weekend
Enjoy a long weekend or mid-week break in scenic Martha's Vineyard in a quaint but modern 3 bedroom home for 4-6 people. The package includes 3 days/2 nights in either the Spring or Fall of 2012. This beautiful home is located 1 mile west of Edgartown Center and 2 miles north of South Beach.
Whales Up Close for Two, Mystic Aquarium Admission Included
Mystic Aquarium offers a way to have an up close visit with a beluga whale without getting wet. During our Whales Up Close program you will go on to the exhibit beach, witness a beluga feeding and learn more about these magnificent animals' special behaviors with only a three-foot-high window separating you from the whale. You may even get a chance to touch the whale!
6 Pilates/Power Plate sessions at a private studio
Enjoy 6 sessions in a private studio containing the most up to date fitness equipment available.
Individual Membership to Longfellow Club
Longfellow Club is the Metro-West's premier racquet and fitness facility. Whether you are an individual who is looking for a strength or cardiovascular program, or for afternoon of tennis, followed by a dip in the pool, Longfellow has it for you.
5 course wine dinner for 2
Overlooking the waterfront from Rowes Wharf, Meritage showcases Chef Daniel Bruce's dedication to thoughtfully prepared dishes and fresh ingredients. Enjoy spectacular views of the harbor along with exquisitely paired food and wine dishes.
Weather Man for a day
Join WBZ meteorologist Todd Gutner for an afternoon at the station! Receive a tour of the weather office, watch him construct graphics for the evening shows, try out your own forecasting skills in front of the weather wall, and then settle-in behind the scenes to watch a live broadcast of the evening news.
A One-Night Stay in Deluxe Accommodations at the Four Seasons Hotel, Boston
Enjoy a night away at the luxurious Four Seasons Hotel, Boston overlooking the Boston Public Gardens. Dine in the award-winning Aujourd'hui or lounge in the Bristol. Swim in the sunlit pool or work out in the high-tech gym. Your stay will be a one-of-a-kind Boston experience!
Four Tickets to a Spring Pop's Concert
Continuing a 125-year tradition of bringing the best American music to audiences in New England and across the country, the legendary Boston Pops and conductor Keith Lockhart present a spring season brimming with a rich variety of American popular music and favorite light classics at Symphony Hall in Boston, MA.
4 tickets to Red Sox vs. Yankees game Friday April 20th- grandstand seats
Watch the historic rivalry in person and the first Yankees vs. Red Sox game of the 2012 Season. 4 Grandstand seats.
Lunch and Learn Workshop for 4 with Gardens by Renee
Take a journey from the backyard to the table – LITERALLY! Enjoy this hands-on learning experience. Explore Renee's Gardens while discussing the follow topics: soil, raised bed gardening, seed starting, propagation, and composting. The workshop will include a light lunch from the garden.
1 Year Membership to Lumina Spa at Longfellow
One year membership for yoga, Pilates, NIA dance, sculpting, and women's' fitness area with cardiovascular & strength training machines
BC Fan Package
4 BC Basketball tickets BC vs. Wake Forest on Jan 21 at 12 noon.
4 BC Hockey Tickets BC vs. Vermont@ 7pm March 3rd
Yard Beautification Package.
Landscaping Services of Your Choice with a Custom Made wooden garden sign. Choose from a general yard clean-up, tree trimming, shrub pruning, spring planting, or other landscaping services. Add the beauty of a well maintained yard with this handcrafted wooden sign displaying the word "Shine" is hand painted coral and while. It is 14"x10" with a 3" overlaid trim piece. The word "Shine" will be spelled out using wooden letters – this gives the beautiful sign a unique 3-dimensional look.
Peter Pan – 4 tickets
4 tickets, Tuesday, November 29 at Three Sixty Theatre, City Hall Plaza Boston. This smash hit production features amazing puppets, epic music, dazzling flying scenes and the world's first 360-degree CGI theater set. Performed in a state-of-the-art theater pavilion, this magical new "in-the-round" production of Peter Pan is an extraordinary experience for the whole family.
Court Side Tickets
2 tickets to BC vs. Duke Basketball game Sunday February 19th 2 tickets, 2nd row courtside. As close as you can get to the game without actually playing.